Ceramic Thread Guides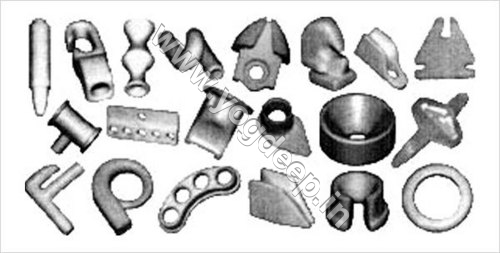 Ceramic Thread Guides
Product Description
Ceramic Thread Guides
Yogdeep Enterprise is a leading manufacturer of Yogdeep brand Ceramic Thread Guides used in directing and positioning synthetic fibres and yarns during production and processing.

Yogdeep thread guides are manufactured from aluminum oxide ranging in Alumina content from 90% to 99.6% or as per customer's requirements.

Yogdeep textile materials are super hard to withstand severe wear. Superior surface texture provides reduced filament damage. As each fibre producer has special internal processes and desired end product we can provide a surface finish from 60 microinch Ra to 3 microinch Ra (i.e. from dull matt to bright glossy finish.)

Standard tolerance on Yogdeep thread guides are +/-00.010 inch (+/-0.254 mm) or +/-01.5% whichever is greater. Dimensions on parts can be held to tighter tolerance as required, utilizing diamond machining equipment. The ability to extrude, injection mould, press and machine allows parts to be made into virtually any shape. Complex guides are manufactured accurately and efficiently through one of these processes. We possess the tooling and equipment to produce thousands of standard retro-fit, as well as special custom designed parts. Whatever your needs, you can be assured of the best possible service, price and quality available on the market today.
We built our company on a solid reputation for individualized attention.