Polycarbonate Sheet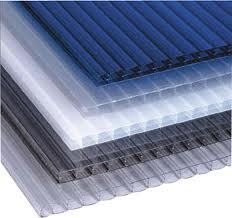 Polycarbonate Sheet
Product Description
YOGDEEP Polycarbonate Sheets:
Polycarbonate sheet is a virtually unbreakable transparent thermoplastic. It is excellent in applications where safety and security are essential. Formulations include sheet, rod and tube. Polycarbonate is available in UV-resistant and scratch-resistant forms. It can be used in many of the same applications as acrylic when impact strength is a factor. Some common uses are as safety shields, sight glasses, roofing and chair mats.
The performance characteristics of polycarbonates are high impact strength, water-clear transparency, good creep resistance, wide use temperature range, dimensional stability, abrasion resistance, hardness, and rigidity despite its ductility.