PTFE Sheets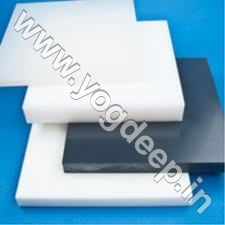 PTFE Sheets
Product Description
Product Details:
| | |
| --- | --- |
| Material | PTFE( teflon) |
| Thickness | 0.1 - 120mm |
| Density | 2.4g/cm3 ptfe sheet |
| Tensile Strength Mpa | Greater or equal to 15.0 |
PTFE ( ) is the mostly consumed category of florin plastics, Which has the lowest coefficient of friction in all the engineering plastics, Whose long-term working temperature can reach 200 to 260. It has the excellent chemical corrosion-resistance, which is able to endure All kind of chemistry material. And it has rather good electricity-resistance.

PTFE Sheet Applications
PTFE Sheet is often used in the food preparation industry due to its food contact suitability and its very high operating temperatures meaning that the PTFE will be happy to continue along with the product and any product or contamination will not be allowed to stick. PTFE Sheet is also highly successful when it comes to cryogenics, just as PTFE is comfortable at very high temperatures, PTFE is also very happy at extremely low temperatures. PTFE Sheet is also becoming popular in the building industry and is being specified by modern architects due to its substantial ability to withstand weathering and its environmental resistance. PTFE Sheet is often used in wear strips and slideways within all types of engineering to take advantage of a stunning co-efficient of friction to guide high performance components a highly wear resistant and super sliding advantage to help reduce costs and improve component life. PTFE Sheet is also used in valve parts because it has the ability to conform to the shape of a mating or sealing, opposing component allowing PTFE to give a low friction long lasting valve seal that is heat and acid resistant. Because PTFE Sheet has excellent electrical insulation properties, it is often specified for the areas where other insulation is not sufficient and with the added benefit of the heat resistance which can often be associated with these applications.
Contact Us
A-510, NEELKANTH BUSINESS PARK, NEAR RAILWAY STATION, VIDYA VIHAR (WEST), Mumbai, Maharashtra, 400086, India
Phone :+918045479276